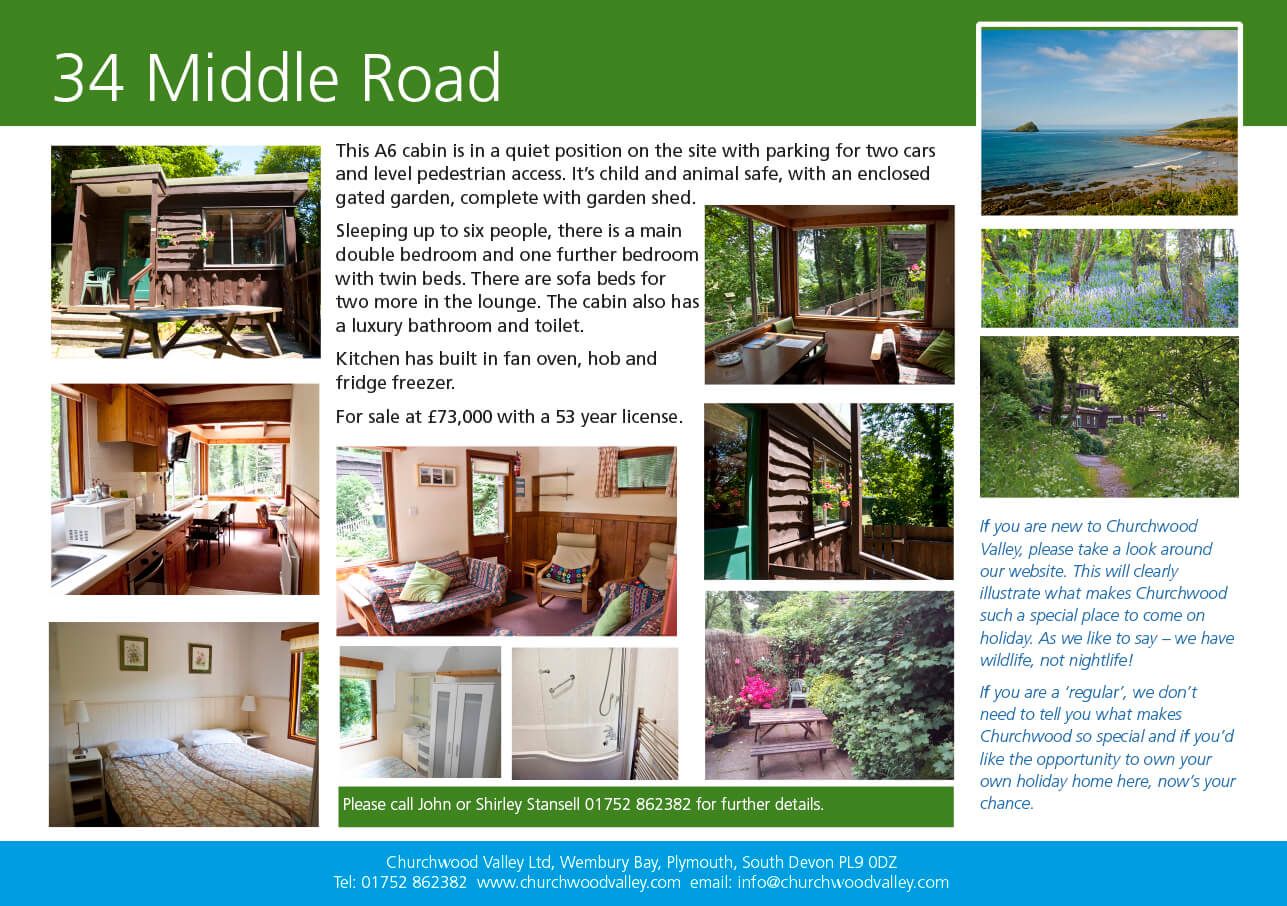 34 Middle Road is an A6 cabin in a quiet position with parking for two cars and level pedestrian access. It's child and animal safe, with an enclosed gated garden, complete with garden shed.
Sleeping up to six people, there are a main double bedroom and one further bedroom with twin beds. There are sofa beds for two more in the lounge. The cabin also has a luxury bathroom and toilet.
Kitchen has a built-in fan oven, hob and fridge freezer.
This cabin is for sale at £73,000 with a 53-year license. Click here for a downloadable PDF of this property.