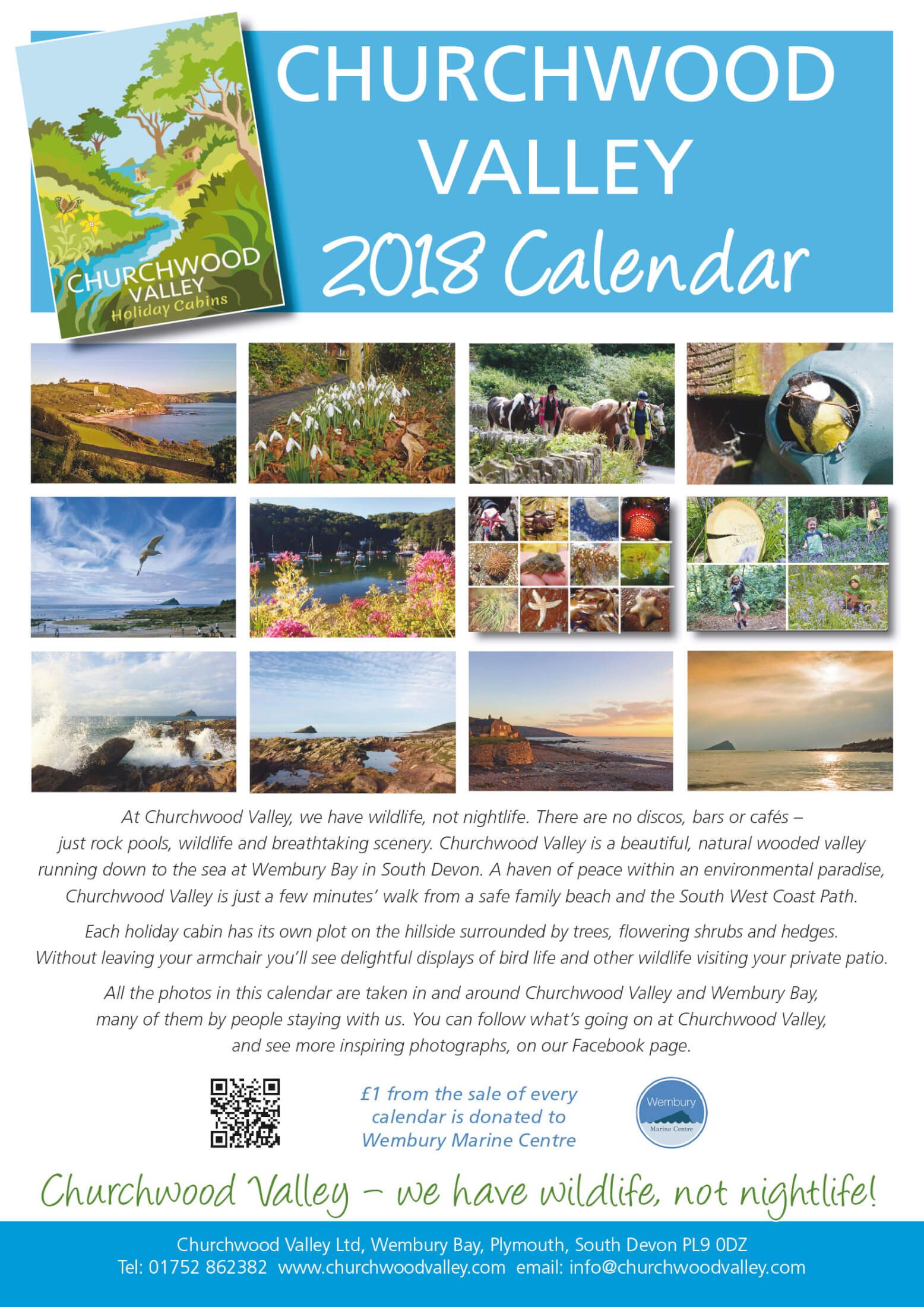 Our fabulous Churchwood Valley Calendar is now available from Churchwood Stores.
Featuring 12 gorgeous photos all taken in and around Churchwood Valley and Wembury Bay, most of them by people staying with us, it's a great way to remind yourself about the beauty of Churchwood right through the year. A4 size, with one month per page, it costs £4.50, with £1 from every calendar sold being donated to Wembury Marine Centre.
If you'd like us to post one to you, the postage is an additional £1.20. Call us on 01752 862382 or email info@churchwoodvalley.com to arrange.