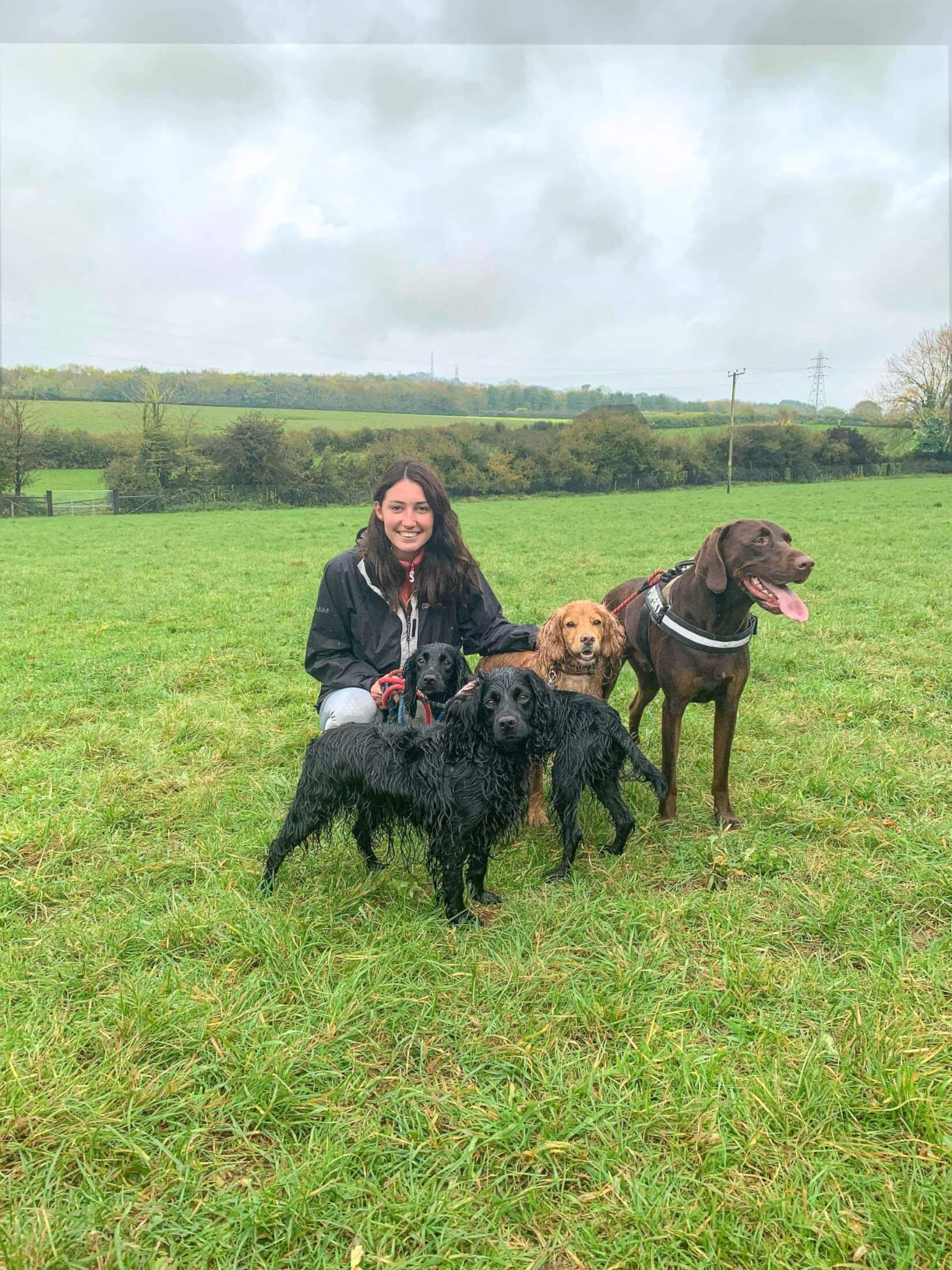 Dogs are very welcome to come and stay with their owners at Churchwood Valley, it's a great area for walking. But sometimes, your day out might not be dog-friendly… don't worry, we've got it covered with a local dog minding service!
Cara Pitcher runs Mango's Dog Walking and Pet Services. Cara is a Wembury girl who has stayed at Churchwood a few times, so she knows her way around the park. She will charge £20 per pooch for collecting and returning and looking after your pet all day (typically from 8am to 5pm) giving them two full walks and one short; or £15 for half a day with two walks. The dogs will eat when hers do if you like. She is very flexible and works with owners to suit their wishes and requirements.
Cara currently does not board dogs overnight but can arrange with other local professional dog minders for overnight stays. You can contact her on 07853 353554 or by email at mangosdogwalking@hotmail.com. Full details are on her website here.
All of you who have used the dog minding service in past provided by Ken and Anne Stevens will be sad to hear that Anne – who carried on after Ken died – is hanging up her dog leads and retiring. I'm sure you will join us in thanking her and Ken for their wonderful care and treatment of your dogs over the years.